12 Bottle Pack White's Elixirs Fresh Margarita Cocktail Mix 8oz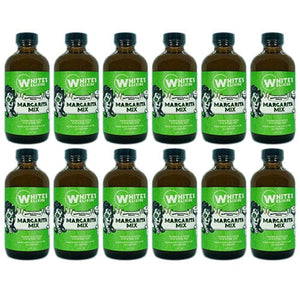 Your tongue will break out into a salsa. A zesty salsa. (Like with the maracas and everything.)
OurFresh Margarita Mix cocktail mixer combines zesty lime juice and a hint of orange oil melt to create a concoction that's so fresh and so clean.
Comes with twelve 8oz Bottles!
Pack makes 48-72 Cocktails!
"I love it because it has the right amount of zang and the right amount of sweet. Hard to drink just one." - Sam D, repeat customer.
Pure Cane Sugar, Lime Juice, Citric Acid, Salt, Orange Oil, Water. Does not contain alcohol.