White's Elixirs Sour Cocktail Mix 750 mL Double Pack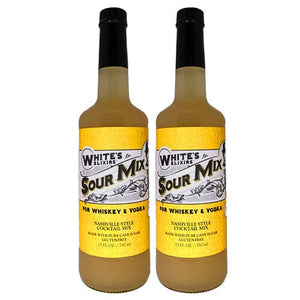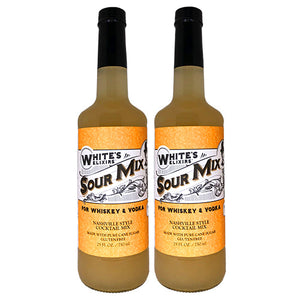 Pucker up, buckaroos, this is the ultimate sour.
Artfully brews together zesty lemon juice, a hint of rich Honey, and smooth pure cane sugar to form a well balanced Sour mix. Add any whiskey or vodka you please.
Pack makes 32-48 Cocktails!
"It's tangy, but with like a bee-sting of honey and sweetness. I use it in whiskey and my pals put in vodka. Love." - Lindsey T, repeat customer.
Pure Cane Sugar, Lemon Juice, Honey, Citric Acid, Water. Does not contain alcohol.